THE GREENPORT EXPRESS
The Rotary Club of Greenport, in partnership with the Village of Greenport, is leading the project to rebuild the miniature railroad that operated in the village for 27 years. Unfortunately, the train stopped operating in 2012 but we now have the opportunity to bring it back.
The project includes:
Acquiring a miniature train with an engine and three passenger cars
Constructing  a quarter mile track through the woods near Moore's Lane on land provided by the Village
Constructing a facility with a passenger area, public restrooms, and a maintenance area for the train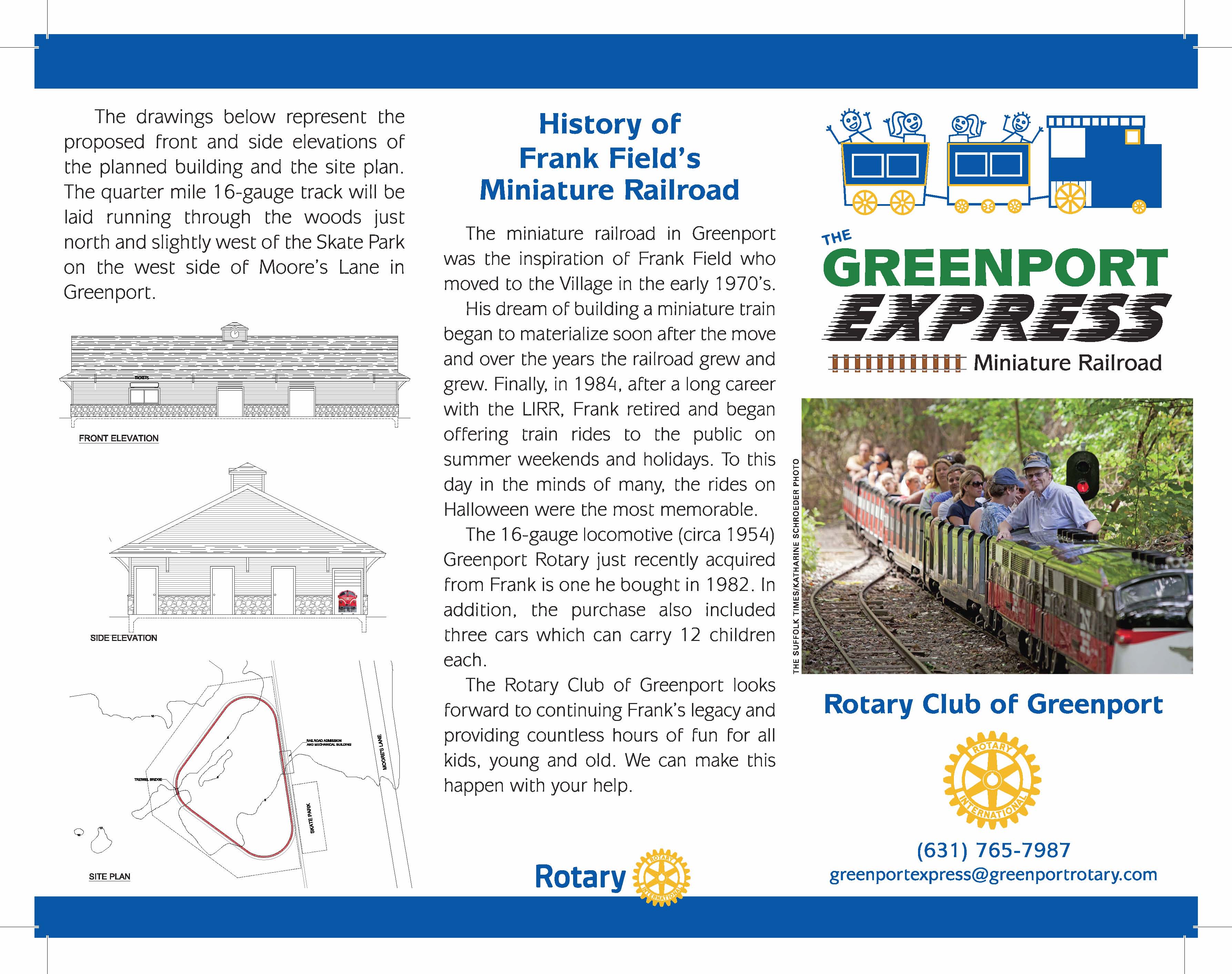 Contribute To Greenport Express
Greenport Rotary Club's goal is to raise $250,000 to rebuild the Greenport Express and that is where we need your support. Please help us by contributing. You can donate financially, with your tax-deductible gift, or by contributing your goods or services.  Bring the joy of the miniature railroad back to Greenport!
Want to contribute? Click